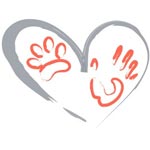 SAVE A PET
Lucky Angel Animal Rescue is operated with the help of generous donations of our supporters. The cost of food, vaccinations, toys, beds, and medical needs for our adoptable cats and dogs add up quickly. These expenses are essential for providing our animals with the best possible care.
Blankets
Beds
Food
Toys
Collars
Donations
Blankets
Beds
Food
Toys
Collars
Donations
Our promise to you is that every penny that we raise will go directly to caring for our rescue animals. Many animals come to us in need of emergency vet care.  Your donation will ensure they get the care they deserve.
Because we are an all-volunteer organization, we rely solely on charitable donations.
All contributions are tax-deductible (tax ID 27-1529957 ) .
When you donate to our organization, know that every dollar donated goes directly towards our rescue efforts, such as lifesaving medical care, spays/neuters,  and supplies.